Post Disaster Reconstruction
Post Disaster
Recovery & Reconstruction
Floods4Less offers post-disaster reconstruction services in Toronto and the GTA. Once the initial state of emergency has been handled and the most time-sensitive damages have been addressed, Flooods4Less begins the post disaster reconstruction process on your property. Right down to matching the paint colour on your walls and replacing the coverings on your windows, it's our job to get your property back to its pre-loss state as quickly and efficiently as possible.
Toronto Reconstruction Services Following a Disaster
After you and your property have survived an unfortunate disaster, you're left to deal with the restoration process whether your property has been subjected to water damage, fire damage or mold growth. At Floods4Less, our first priority is to ensure that your property is safe and that the threat is no longer classified as an emergency. Once we've reached this point, the reconstruction process begins.
Leading Industry Software
Floods4Less uses Xactimate, one of the industry's most comprehensive software solutions for property claims. It takes us through a four-step process to ensure we follow all the procedures necessary to provide you and your insurance company with an accurate estimate for the reconstruction and rebuild of your property.
Gather loss related information.
Sketch a 3D diagram of the property.
Identify and select project costs.
Review and evaluate the accuracy of the estimate.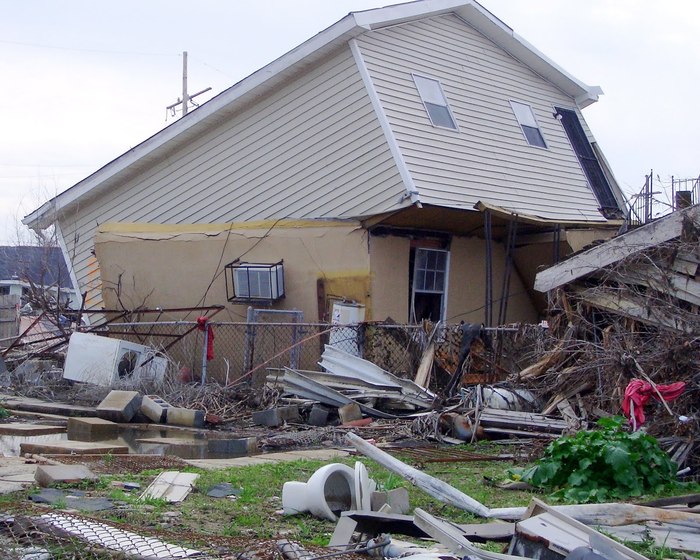 Xactimate's streamlined process allows us to provide you with a fast, precise and reliable claims-handling service. The better we're able to work and the more information we can provide your insurance company, the smoother the procedure and the faster you'll be enjoying your property the way you remember it.
Years of Property Reconstruction Experience in Toronto, the GTA.
For the last 20+ years, the team at Floods4Less has been helping clients just like you deal with post disaster rebuilds in Toronto, the Greater Toronto Area and all around North America. As stressful and disconcerting as the process can be, our years of experience give us the ability to identify exactly what needs to be done to ensure that the claim is filed seamlessly and that your property is fully restored in a timely manner.
When you choose Floods4Less, you benefit from top-level expertise, cutting edge tools and fast service.
For non-emergencies use our contact form!

250 Consumers Road
Toronto, ON, M2J 4V6
Emergency? 
Immediate response 24/7
1 800-506-6048